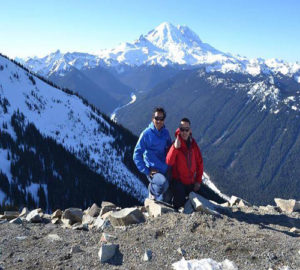 Seattle is the city filled with lush evergreen forests and rich in magnificent geography, which is the reason the city is also known as 'the emerald city'.
While I was in Africa, Northwest Sherpa Association and Sherpa Gear from Seattle had supported me a lot financially to move ahead and just because of the support I was able to start my journey ahead from 88th country South Africa. Now from that start, I made a successful touring upto 100 countries of the world.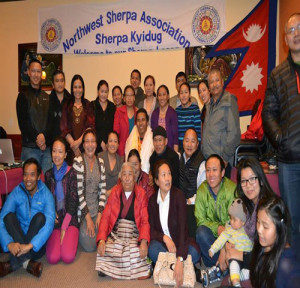 I was desperate to be in Seattle to thank everyone personally for being there for me when I was in Need. And my wish came true on 26th of January.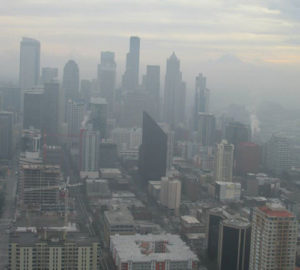 Being a Sherpa, I feel it natural to be attracted to Mountains and the Crystal Mountain in Seattle filled my thirst for the snow and mountains.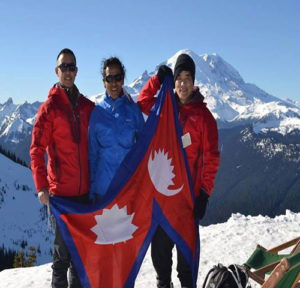 I express my gratitude to Mingma T Sherpa and Lakpa Sherpa for providing the opportunity.
Along with the mountains I had a lot of attachments with Seattle. As I said, I wanted to personally meet and thank my friends who had provided me enthusiasm and encouragement to keep moving on the roads.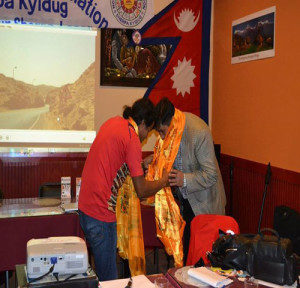 26th of January Northwest Sherpa Association on active participation of Mingma Sherpa and President Girmi Sherpa made an arrangement for me to meet the members and express my gratitude. It was a joyful experience to meet friends and well-wishers and spend a good time with all of them.
Some well-known people like Lakpa Rita Sherpa who has climbed Mountain for 17 times, were also there to share happiness with me.
The morning before program, I had a chance to meet AC Sherpa, who has been continuously working as a social worker from Seven Summit Foundation.
It is interesting to share that Mr. Sherpa named the foundation 'seven summit' because he formed it after successfully being at the top(summit) of 7 different mountains.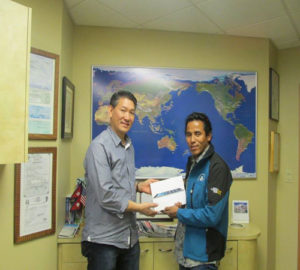 Mr. AC Sherpa Invited me to his office the day after and it's a delight to share that seven summit foundation keeping faith on the message of peace, supported a huge amount for the tour ahead and a i-pad air for Furtemba Sherpa Foundation.
On 27th of January, I also had a chance to meet and thank Mr Tashi Sherpa, owner of Sherpa adventure gear.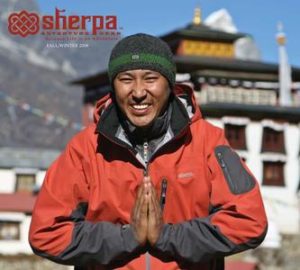 Sherpa Adventure Gear is a world famous clothing brand for winter wear and has been winning hearts of people all around the globe. It was my honor to meet Mr. Tashi and thank him personally for the assistance he had provided while I was stuck in Africa.
Chilled weather and warm and friendly experience, I barely wanted to Leave Seattle. Everyone in Seattle had been very supportive and encouraging. Indebted to everyone, I would like to thank and request to be in touch.
Peace and Harmony
Furtemba Sherpa