Team for Furtemba Sherpa Foundation
Since past 3 years, my tour has only been possible because of Furtemba Sherpa Foundation team in the United States. The following Members have come together to form the Team.
Furtemba Sherpa
Mani Rana
Sonam T Baruwa
Pasang Sherpa
Tshiring Lama
Lhakpa Sherpa
Namgel Lama
Karsang Sherpa
Sonam T Baruwa – New York Life Insurance

I first Met Mr. Sonam T Baruwa on 2009 and he had supported me then. Moving on I got a chance to be close to him.
Eventually Mr. Baruwa got involved to help me through our Team being the part of the team. As a part of Furtemba Sherpa Foundation team and other than being a part of team he has also been supporting in my tough times.
Sonam T Baruwa (I call him Sonam Dai) has supported me a lot while I was in Sudan. In a country like Sudan, I had no money and I was not able to get money from Western Union too. That time, in a very short notice he was ready to support me financially from his pocket. I am indebted by his support and since then he has been supporting in each and every tough ways and has been together with me during my good and bad times too.
Mr. Baruwa, is agent with New York life Insurance Company and protecting family's and giving Financial peace of mind in our community in USA. since 2003.
He has been inevitable for my journey. Before I started my journey to Africa, Mr. Baruwa, have helped me with Bicycle with which I was able to ride 29 countries in African Continent totaling to more than 29000 Km
7 Summits Foundation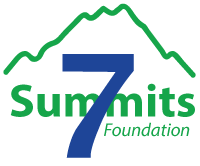 The foundation has been working for families deprived of basic health care and education. With a diverse and passionate team led by AC Sherpa, the 7 Summits Foundation is championing causes and bringing creatively dynamic solutions to the problems faced by the global community.
SML Style

SML Style is the brand for fashion design, product development and manufacturing company catering to the needs of individual clients worldwide
SML Style currently designs and manufactures for some of the leading fashion retailers in the world.
Himalayan Yak Restaurant
Himalayan Yak Restaurant! Located in the easily accessible Jackson Heights, Queens, NY, culturally the most diverse neighborhood in the world, the Himalayan Yak Restaurant is one of the oldest running Himalayan fusion restaurants in New York.
The vast Himalayan range touches many countries such as Tibet, Nepal, Bhutan, and India, each with their own unique cultures and cuisine. The Himalayan Yak Restaurant
Backpackers Unite
Backpacker Unite, one of the more established backpackers in Windhoek, gets described as a quiet place with friendly staff to assist you with tours, planning, car rentals and info. We are about 10 minutes walk to the city and we have safe off road parking, pool table, swimming pool, free wifi internet access and more.