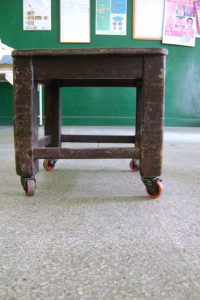 I am happy to report our fundraising effort to provide more wheelchairs to those who need one in Nepal is going strong. I am further pleased to report that on June 29th 2012, with your generous financial contribution, we will hand over 20 wheelchairs to Anandaban hospital located in Lalitpur Kathmandu. The hospital treats and houses patients suffering from leprosy which has left many of them without limbs and incurable disfigurement.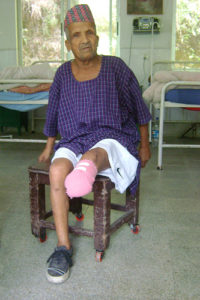 "I could get to bathroom easily or move to my desired place and be safe both at the same time, if I get a wheelchair." says Dhananath Dhital, a patient from Anandaban Hospital. Mr. Dhital had to cut off his right leg because of bone decay due to Leprosy.
Patient with Leprosy do not feel pain, and because of which they are ignorant about the disease they are suffered from. The disease, if treated in time can be cured but the infected part should be removed if treatment is delayed. Dr Indra Napit is working as a medical director in Anandaban Hospital stated the fact that many patients approaching to hospital need to remove their legs during treatment.
Anandaban hospital, situated at Tikabhairab, Lele Lalitpur is working for disadvantaged community, disabled and underprivileged sector of society by restoring their physical, mental, spiritual well being to bring them in the mainstream of society. The Hospital supports the patients by performing reconstructive surgery and provides artificial limbs.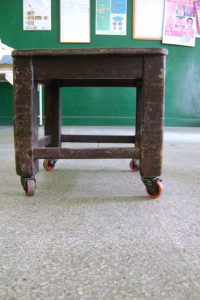 "Tuk-Tuke is very unsafe, controlling it is very difficult and it can't be taken out except a room." Dev Prasad Khanal who had to loose his left leg for treatment was feeling very uncomfortable with the tool they use in Anandaban Hospital to move.
The patients are currently using "Tuk-Tuke" a tool with small wheels attached to the legs. The tool they are using for mobility is insecure and very difficult to handle. It lacks key factors needed for disabled; security and comfort. Having no handle or support and nothing to aid the movement, speed and direction, the risk of ride exceeds the mobility comfort of the chair.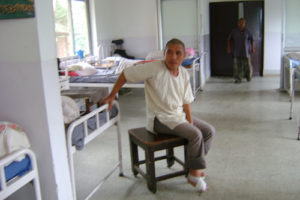 Sony Kandel, a 13 year old child was born normal but she had typhoid when she was just 5 months. The typhoid restricted her for sparing times for childish run or cheerful jump. After a long treatment, it was concluded that she cannot stand on her feet and it was not possible to get her back to normal. She loves going school but unable to walk and now she is waiting to get a wheelchair to make her dream comes true.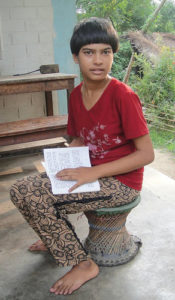 Like some of these representative individuals, there are around 14 patients in the hospital waiting to have some tool for mobility with safety and comfort. The hospital is operating with very few number of Tuk-Tuke, and some wheelchairs; most of which are either broken or are very old. The hospital is also in intense need of around 6 wheelchairs to carry patients around the hospital.
I express my special gratitude to these kind hearted personalities for providing assistance for wheelchair to these needy people.
Bharat Rijal, Tanzania- 4 wheelchairs
International School of Tanganyika (IST), Tanzania – 2 wheelchairs
Puspa Raj Bhattarai- 1 wheelchair
Purna Chandra Wasti – 1 wheelchair
Nepalese in Zambia – 2 wheelchairs
Kids in Minnesota, USA – US $120
Santosh Gurung and the family Minnesota USA – US $100
Anita Rana Minnesota USA – US $250
Angela Reading UK – US $30
I believe your cordial support will be changing lives.
PEACE AND HARMONY
Furtemba Sherpa